* Alex Otey Trio *
Popular Jazz
as heard on:

Alex Otey Trio

Comprised of musicians who've performed wth numerous celebrated artists, the Alex Otey Trio performs a variety of popular jazz, standards and original music to delight and entertain audiences of any age!

Enjoy piano trio style music from some of New Jersey's premier musicians at locations in the Central NJ, Philadelphia and New York City areas! Alex Otey Trio provides a memorable event with music you'll know and love! Having performed at many venues through-out the region, this group adds excitement to any event!



Alex Otey Trio at B.B. King in New York City Jan 27, 2018




Find Music by Alex Otey Trio on iTunes!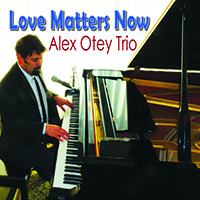 Copyright (c) 2018 Ionian Productions, Inc.